Pre-Holi Photoshoot  ?
Last year, I did a photoshoot with my Team on the day before Holi. The idea was to capture their smile with colors of Holi all over their face. It was pretty fun. And the images produced in that series became one of my best & most shared work.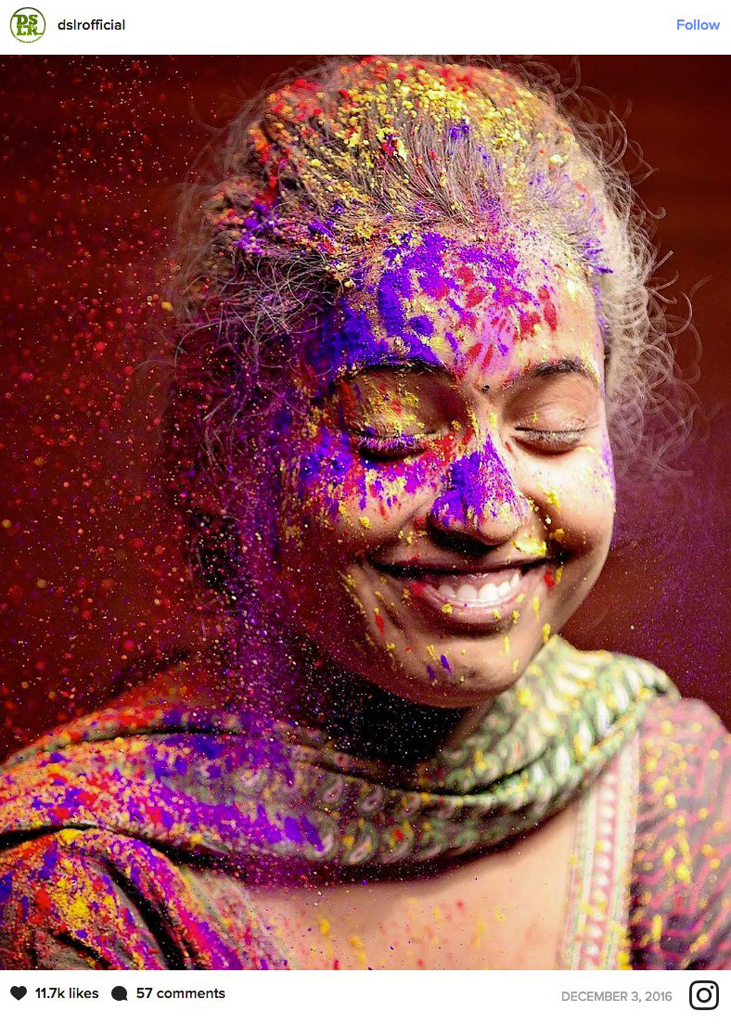 Personally, I love the Festival of colors. I believe anyone who smiles automatically looks beautiful. When I posted this picture last year, I got several people reaching out to me personally to say: they really like the images and would love to take part next year.
So how about we go crazy again this year ?



Fill your face with colors of Holi & you giving your beautiful smile and we freeze that moment.

Are you Ready???

YES! YES! YES.. ?

AWESOME ? ? ? 
I am opening up few hours in my schedule for 4 days starting from 8th March to 11 March 2017 for capturing smiles in the colors of Holi.
Here are the shoot details:
Fee : Rs. 2000.
You get access to all your images from the shoot.
You receive 1 Retouched image in soft copy
You get printing copyright to the retouched image.
If you got crush on more than one image, you can get another re-touched image just in Rs. 799.
Location : Mahanagar, Lucknow
Event Date : 8th March to 11th March 2017.
WARNING: There will be real Gulal used in producing these images, that may leave color on your clothes.
I am ready with lights, camera & colors, let's go crazy ?